FAQs on Short-Term Respite Care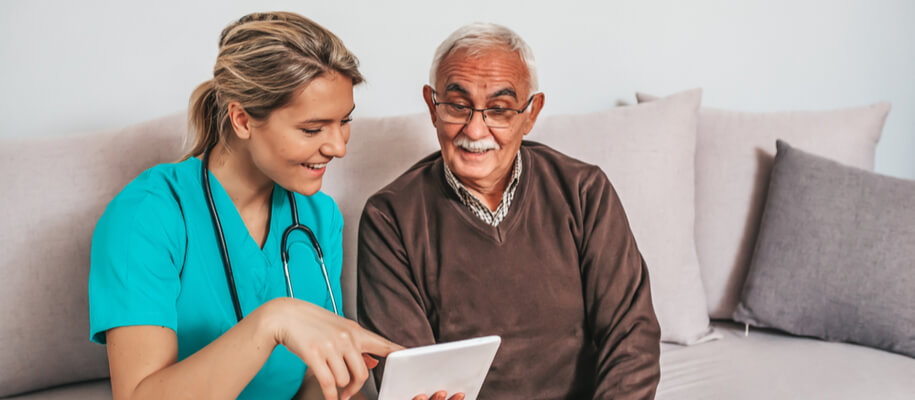 FAQs on Short-Term Respite Care
December 14, 2020
0 Comment
Category: Respite Care
Arranging for short-term respite care for seniors is simple, with the wide availability of professional care services. Aside from dedicated senior respite care centers, many assisted living homes, skilled nursing facilities, and community care homes offer short-term respite care to let families and primary caregivers take a break and attend to their own health or personal needs.
Short-term respite care services can also be availed for continued recuperation post-hospitalization. In any case, it is important to choose the right option to meet your as well as the patient's individual needs. Below are some of the common frequently asked questions about short-term respite care in a senior community. Contact Horizon Recuperative Care if you or a loved one can benefit from our post-hospitalization recuperative services.
How Far Do I Need to Set Up Short-Term Respite Care?
You can book short-term respite stays as per your convenience and specific schedule when planning a vacation. You can also set up respite care when you have other commitments to take care of like attending an event or going for some personal shopping. Yet in the case of holidays and summer vacation months, you may need to book in advance because many people often look for short-term respite care during those months.
What is the Minimum/Maximum Stay Duration for Respite Care?
Respite care is meant to offer you a much-needed break so that you can take care of yourself. You can choose short-term respite care depending upon your plans; it can be for a couple of hours to a couple of weeks or even more as per your preferences. Consulting with a senior care counselor at an assisted living community or respite care center will help you to decide the duration more clearly.
What are the Costs Involved in Respite Care Services?
The costs of respite care services will depend upon your choice of short-term respite care facility. It will vary greatly based on the care services, amenities, and other facilities offered at the respite care center. Similarly, the location also plays a big role in the final costs of respite care. On average, though, you can expect anywhere from $200 – $250 per day if you choose short-term respite care in an assisted living community or memory care center.
What Items Does My Loved One Need to Bring?
Pay attention to the admissions policies of the respite care center you have chosen to find out what items you will need to carry along when taking your loved one there. There may be specific medication policies in-effect as well, so you should also consult with the administration about that prior to booking. In general, you may be required to bring personal toiletries, but that may also be included in the total cost when choosing an assisted living apartment. Visit Horizon Recuperative Care to see what kind of services we offer and how they can help you or your loved one.
Share This Story, Choose Your Platform!